A few words about us
Let us introduce ourselves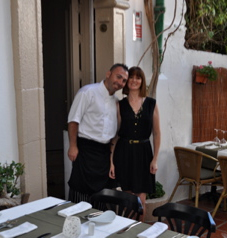 Our Mission at Casa Tua is to establish relationships with our customers, with outstanding food and friendly efficient service. We strive for the best experience for our guests. You will be comfortable relaxed and delightfully charmed that you spent your evening at Casa Tua.
Our Restaurant has a picturesque outside terrace with seating for 30 and for those cold winter evenings we have a cozy inside seating for 25 people.
Our location in the picturesque old town of Marbella adds to make your meal an even more delightful experience.
A place to wine, a place to dine
We opened Casa tua because we wanted to share our passion for food accompanied by a friendly Irish hospitality. The menu was created by Adriano, inspired by his Mediterranean environment and influenced by his worldwide travel experiences. Bringing you fresh seasonal ingredients daily.
Some News Articles